Small Business Spotlight: Fiore Caffe
Previously known as the Chicken and The Egg, the newly named all-day breakfast cafe has recreated the Downtown Miami brunch experience.
Jan 26, 2023 · 4 Minute Read
---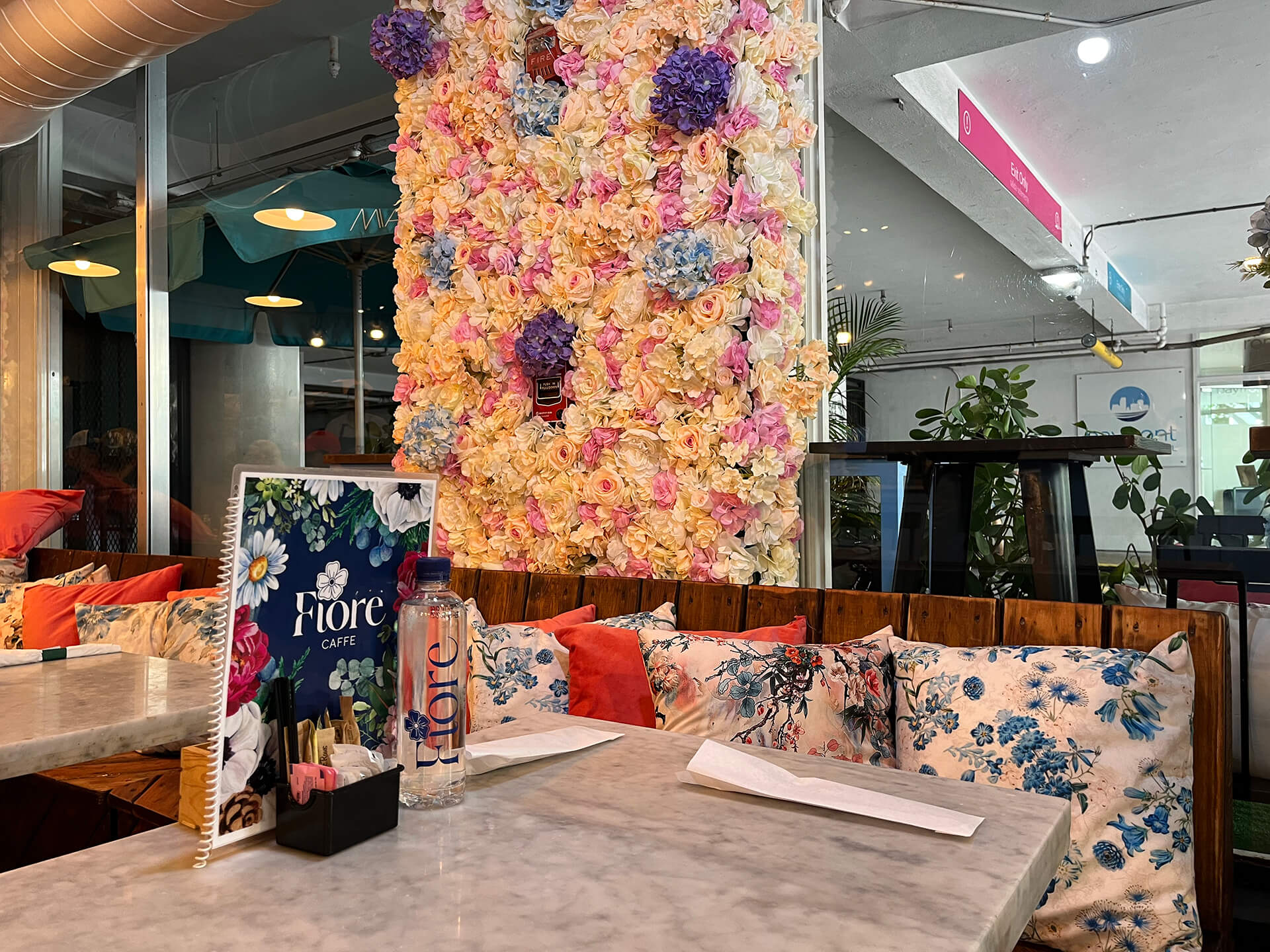 Fiore Caffe, Flagler District
Downtown Miami welcomes its newest restaurant, Fiore Caffe, bringing a unique twist of flavor to your favorite classic breakfast dishes. The indoor-outdoor cafe has an elevated attractiveness from the moment you enter, full of colorful flowers draped on the walls, a newly designed, expansive seating area, and inviting aromas from new additions to the menu like their pistachio pancakes and Nutella latte.
We got to meet the cafe owner, Andres Patiño, who has worked the marketing side of the restaurant industry most of his life, with an innate passion to help them grow. It wasn't until two months ago that Patiño was presented with the opportunity to put everything he's learned to practice and finally open a restaurant of his own.
Tell us the story of how Fiore Caffe started. What inspired you to open a breakfast restaurant in Downtown Miami?
Coming from the marketing side of the restaurant industry, I always dreamt of one day becoming an entrepreneur and opening my own restaurant, putting everything I've learned into practice. I was given the opportunity to take over a great location in Downtown Miami and open a restaurant of my own… Someone who knows Downtown Miami very well once said to me, "Downtown is the doughnut of Miami… Around us is Wynwood, Bayside, and Brickell. We are in the middle and that doughnut will be filled with all the new projects and developments." Downtown has a characteristic that other neighborhoods don't. It's the place where you can walk around and stumble upon little shops, grab coffee, pick up groceries, or have breakfast… Everything is within walking distance, which you can't experience in other neighborhoods.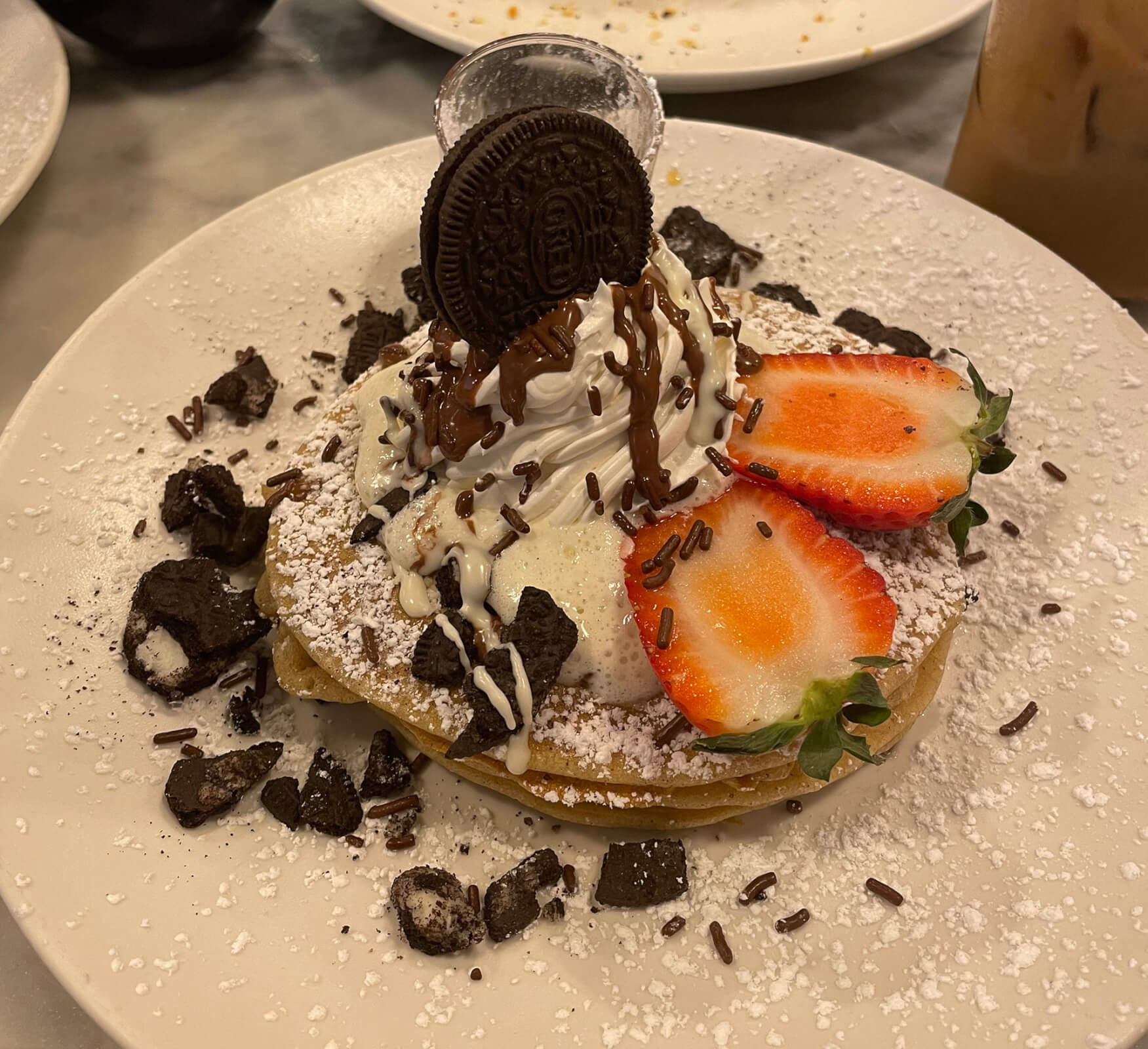 What makes Fiore Caffe stand out from other brunch spots in the area?
Our concept might be found in other places, but our food is what makes us stand out. You can't find our pancake recipe anywhere else! I used to work at a Denny's and learned how to make the fluffiest pancakes… Our mission is to change and improve the idea of brunch by recreating it, so the experience is unique from other similar cafes. We offer special dishes every weekend that you won't find on a typical brunch menu.
What are the main takeaways you want your customers to experience when visiting your establishment?
I hope every customer feels comfortable here. We increased our indoor and outdoor seating areas so that visitors can enjoy Downtown's iconic scene while enjoying a cup of coffee, which we make in-house with a mixture of Italian and Colombian beans. We also aim to provide an incomparable gastronomic experience. We have a team made up of more than twenty years of hospitality experience combined. So, our mission is to bring our expertise together to create a one-of-a-kind dining experience.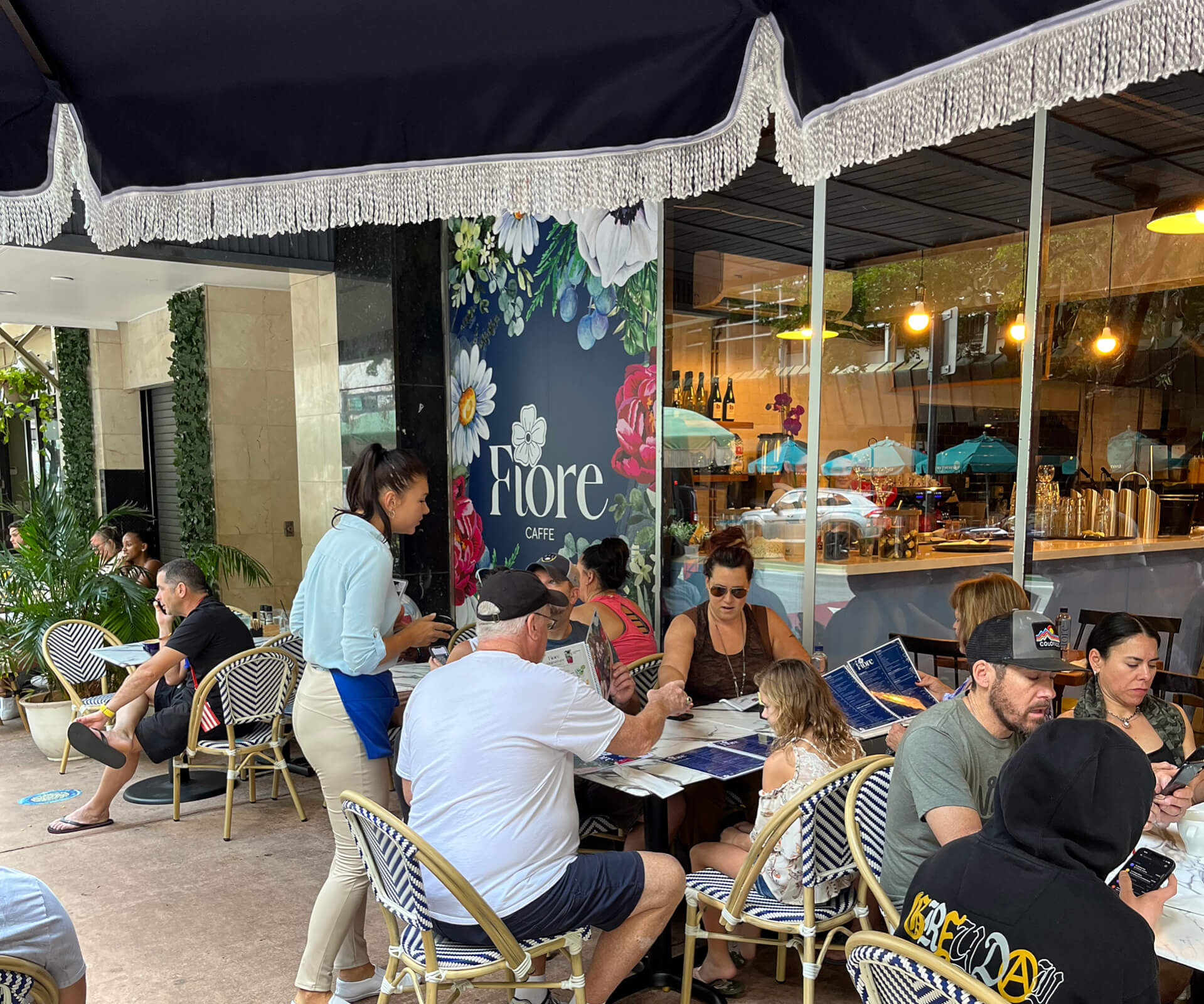 What do you think is important to highlight as a business owner in Downtown Miami?
I think Downtown is changing a lot and there is a new revolution with the development of Flagler. I believe that we can collaborate with the community by showing people what is happening in Miami. People who are from here seem to have a depressing image of Downtown, filled with homelessness and "for sale" signs. They have not realized that things have changed… Downtown has a new life. There are hotels, various dining options, new real estate projects, shopping and entertainment… As a Downtown Miami business owner, I prioritize showing the latest and greatest of the neighborhood on social media to raise awareness on how the community has changed for the better.
Did you know?
Fiore means 'flower' in Italian
Fiore Caffe was previously named The Chicken and The Egg
The most popular dish at Fiore Caffe is 'chicken and waffles' with a unique hint of spice and crisp
Looking for a new place to enjoy weekend brunch? Head down to Fiore Caffe in the Flagler District for good views, great food, and unbeatable times.
---