Small Business Spotlight: The Bead District
Discover the inspiring story of a family-owned business in Downtown Miami that turned a passion for jewelry into a thriving bead store on Flagler Street.
Apr 11, 2023 · 4 Minute Read
---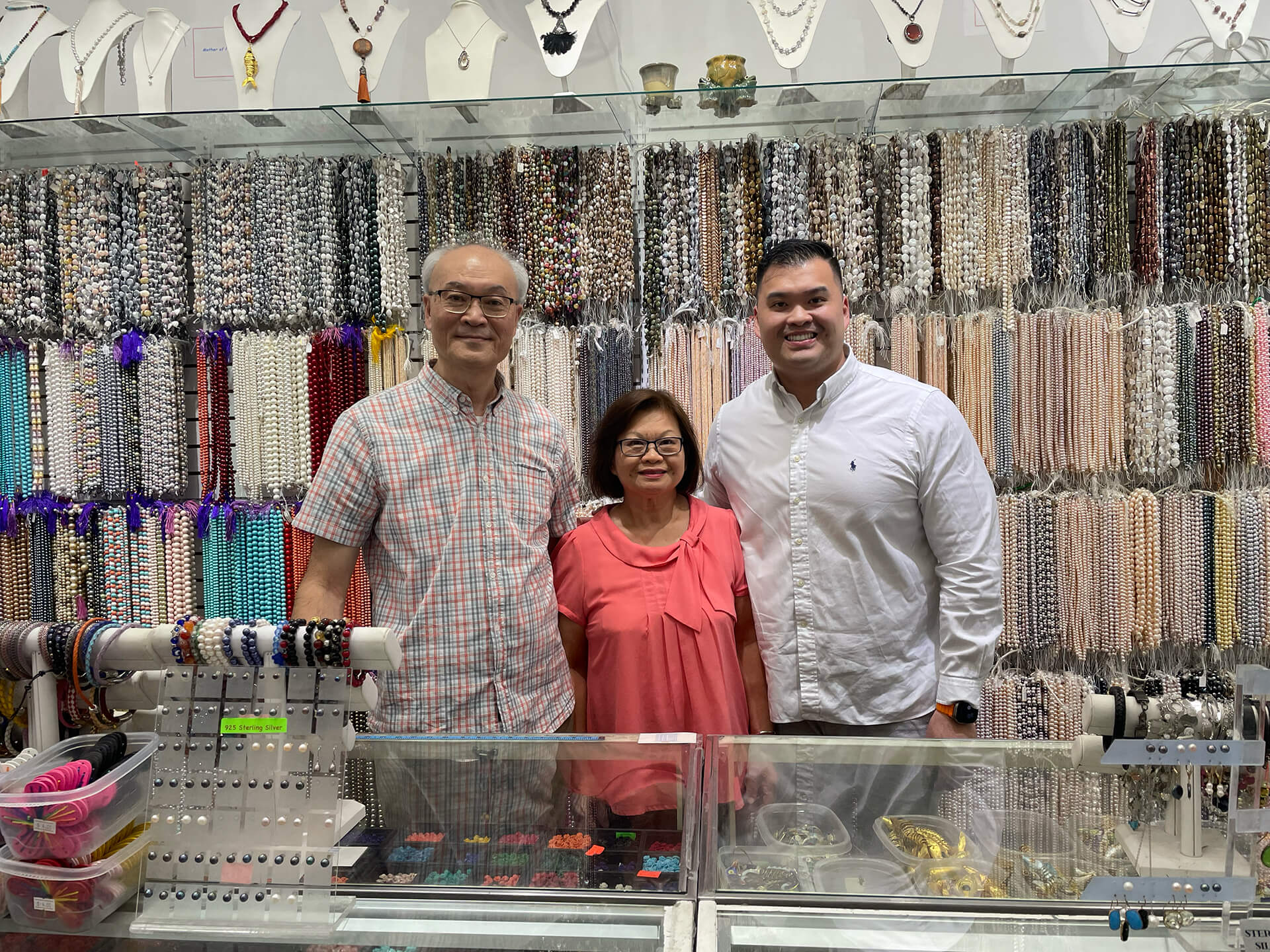 From left-right: Ping, Lynn and Mike Chen (Founders, The Bead District)
The Bead District has been a fixture in Downtown Miami for over two decades, evolving alongside the neighborhood. Founded by Mike Chen and his parents, Ping and Lynn Chen, this family-owned jewelry business embodies the American dream. With Lynn's passion for jewelry and Ping's dedication to the business, their hard work and determination paved the way for the family's success in the jewelry industry. Today, The Bead District remains a valuable resource for new and seasoned jewelers alike, providing fresh ideas and creative inspiration to a vibrant community of young artists.
In this 'Small Business Spotlight', we sit down with Mike Chen to learn about his family's journey and the secrets behind their unique creations, from their humble beginnings to becoming a must-visit spot for handcrafted jewelry in Miami.
Google has named The Bead District as Miami's #1 bead store and Asian-American business. Can you share with us the story behind how your family got into this unique business?
In 1996, my mother Lynn opened a small shop in the MetroMall Jewelry Center on 1st Street, which quickly gained popularity for those seeking one-of-a-kind jewelry pieces. Her passion for jewelry and dedication to her craft allowed us to expand our business and eventually become Miami's leading jewelry store. In 2003, we rebranded to 'The Bead District' to better reflect our focus on unique, handcrafted pieces. Today, we're proud to continue the legacy of our founding location and serve as a go-to destination for handmade jewelry in Miami.
Can you tell us why you chose Downtown Miami as the location for your shop and how long you've been open?
We chose to start our business in Downtown Miami because it's where the jewelry district is located. It was the perfect location for us, as we could benefit from free advertising and needed little to no marketing, especially since we didn't have much money at the time. While we've only been in our current location for two years, we had to move during the pandemic when everything was shut down. Despite the risks, we settled here due to affordable rent. It was a huge gamble to move during the pandemic, but we're grateful to have weathered the storm and continue serving our customers with unique, exceptional jewelry.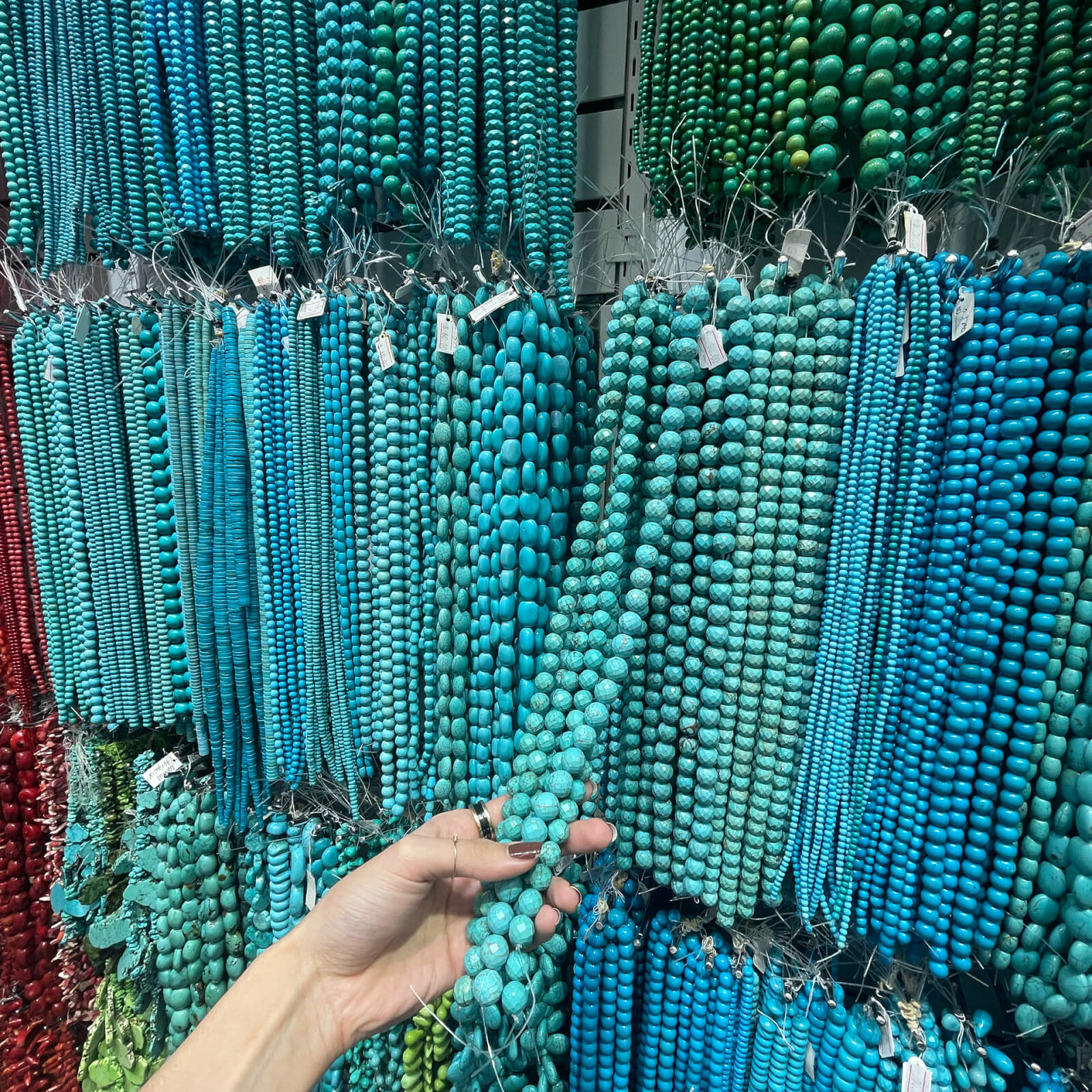 What's it like to operate a family-owned business? What are some of the highs and lows your family has faced in the bead business over the past 20+ years?
Working with my parents every day has been the biggest high of running a family-owned business. Seeing their tireless work ethic and determination has always been an inspiration to me. They wake up every day and put in the hard work, even when they don't feel like it, which motivates me to strive for success in everything I do. As for the lows, I can honestly say that I can't find any downsides to working with my parents. They've always been role models for me, and I'm grateful for the opportunity to work alongside them.
What sets your selection of beads apart from other retailers? Who are your main customers and where do you source your products?
We stand out by competing with big box retailers due to our high-quality products and materials, all of which are real gemstones and gold. We import products from India, Thailand, and China, and we also have gold-filled products made in the USA that meet US standards. Our main customers come from Europe, South America, and Asia, and we originally sold in bulk to these clients. Today, our brick-and-mortar location acts as a middleman for local retailers with small businesses.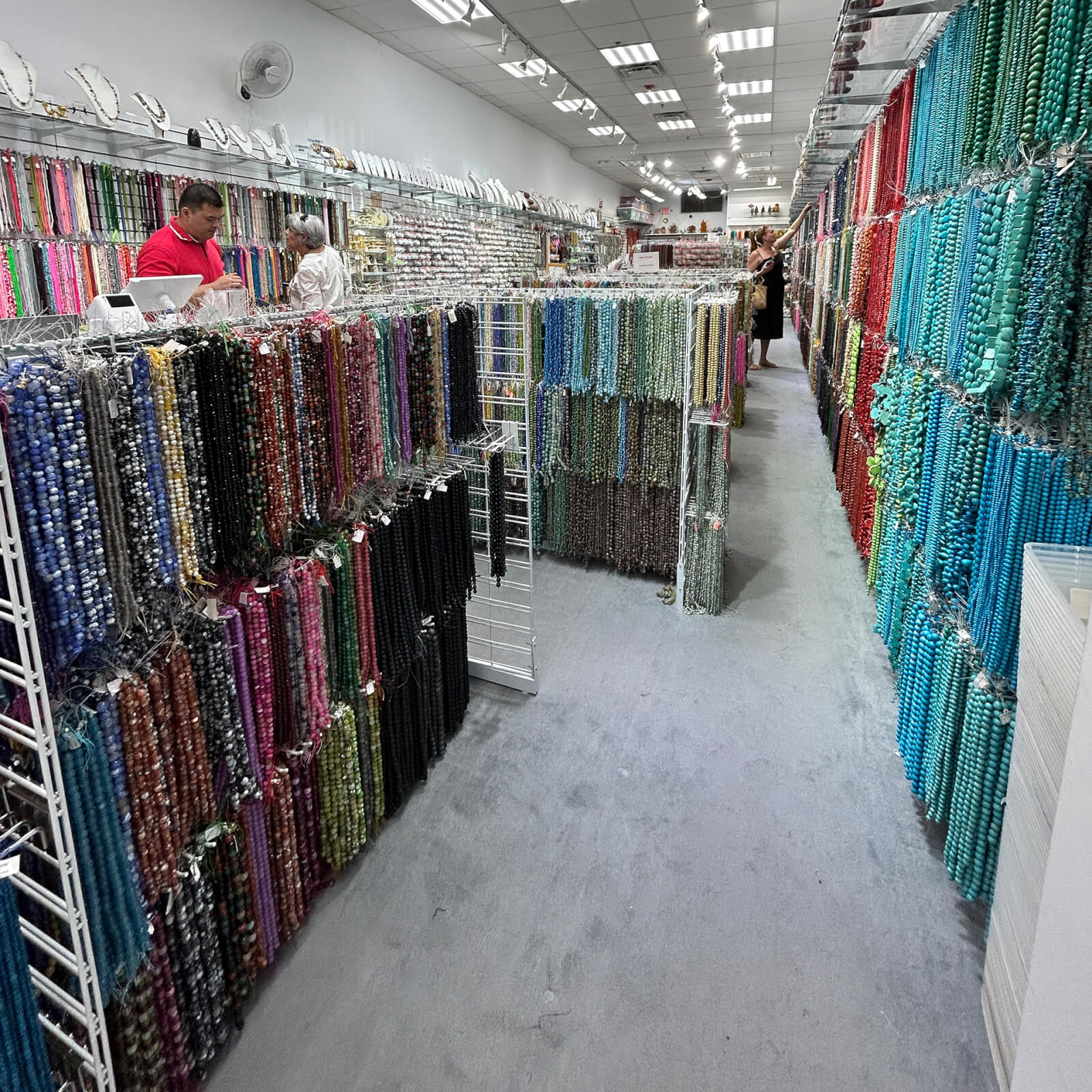 As a long-standing business in Downtown Miami, how have you seen the area evolve over the years? And how has your business contributed to the neighborhood?
After our initial location at the old MetroMall building closed down, we searched for a new location that could replicate the same amount of business and appeal to a new generation of jewelers. That's when we moved to our current location, where we discovered a lot of young, creative artists in the area. Since we opened our store, we have helped new and former jewelers with fresh ideas. Our business has contributed to the neighborhood by providing quality materials and expertise to our clients, helping them create unique and beautiful pieces of jewelry. We are proud to be a part of the Downtown Miami community and to have played a role in the area's evolution over the years.
Did you know?
The Bead District was originally named "Everich" when it first opened in 1996
Lynn Chen founded the business and passed on her passion for jewelry to her son, Mike
Mike's dream is to pass on the business to his family one day
This story serves as a powerful reminder of the importance of perseverance and commitment in achieving success. As Downtown Miami has grown and changed over the years, the Chen family has remained committed to providing their customers with exceptional products and service. Show this small business some support and explore all that The Bead District has to offer here.
---